Five Books that Helped me Get More "Techie"
The Techie Juggle
I really wanted to Share with you a little of what has gone on behind the scenes in my Very Recent Transformation from using an 8 year old Computer and a Smart Phone that I could just barely Text on, to being able to 'Flop Around Pretty Well" with a Blog, Facebook, Twitter and now...just barely...Flickr. Those of you who know me know that this a Major Miracle!
How am I doing it? LOTS of READING and Trial and Error....and letting myself do it...gasp....WRONG for a while:) Plus lots of help and support from Wonderful people on line who I don't even know, but who are sweet enough to let me know when I am doing it backwards:)
So because of my "Complete Newbie" status, my Reading Time has been devoted to very Practical Stuff....
Here's the list for the last two week's list: I tried to Post a Picture and to Link to either a blog or a Website wherever I could.
Molly's List of Very Practical Stuff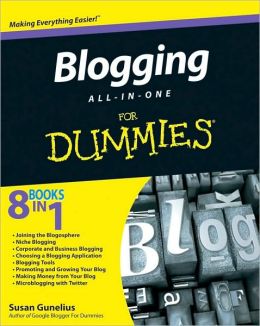 "Blogging for Dummies, All in One"
by Susan Gunelius
- I use this Every Day!!! So practical and it was Actually REALLY for Dummies...sometimes I need an even "Dummier" Book...but I did great with this one! Click on the Link to learn more about Susan!
"How to Twitter, Getting started with 30 Daily Doables"...by Stacey Myers
- Nitty Gritty Good. It was a nice Step by Step that you could follow One day at a Time or Gobble up all at once. (I'm a Gobbler!) Stacey even invites you to join her on Twitter...which I did! She was my first Tweet! Cool! Stacey Myers is busy on Twitter...go visit at the link!
Tweet Right" by Nicola Morgan
- This is my favorite! Nicola is Brittish and Hi-LAR-ious! I was trying to ride the Exercise Bike while I read it and kept dropping my Kindle because I was Laughing so hard. She really focused on the 'social nuances' of Twitter and it was a Great Read! I follow her..you can too- just click the link!
"How to Start Making Your Art Your Business"; by Tamara Holland
-I'll read this a Bunch of times! This gal is a go-getter, former Lawyer, make-things-happen kind of person. I totally related to her and loved her task management and goal setting recommendations. I couldn't find a pic of her book...so here's a pic of her! Go check out the link for more info!
"A Beginner's Guide to Flickr" by Alissa Richards- Got me up and running! It was a quick little book with just the Basics of how to get your feet wet. And my Feet are Soaking-stinkin'-wet thanks to Alissa! Could't find a blog or website for her though;( I'll keep an eye out and update you if I do.
So, if you, like me, are trying to stick your toe in the "Tech Waters" and especially if you are trying to move into the 'Creative World' on a more 'full time' basis...come Swim with Me! I'd love to hear your story and share this Crazy Road.
You know that 'Crazy Loves Company"!
I'd love to Hear from You!